If you are likes to Punjab entertainment then you should watch five all time superhit movie. Amazon Prime Video is the OTT platform where you can watch all favorite Punjabi movies. These movies are full of suspense, thrilling and entertainment. So you should watch these movies as your favorite entertainment show. Here are the full list of top 5 movies that are streaming on Amazon Prime.
Ardab Mutiyaran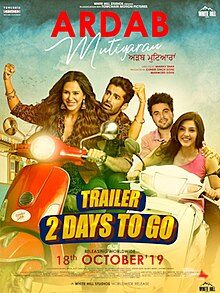 This is the story of a centric woman who is married. There are many adverse circumstances happens her life. How the girl handle the circumstances, is the crux of the story. Further all, this movie is the motivational movie for all girls. So watch full movie Ardab Mutiyaran on Amazon Prime.
---
Chal Mera Putt
Chal Mera Putt is the most favorable movie of Punjabi Cinema. Movie story revolves around some people who migrates other country for their livelihood. As the star cast in the movies you will see Amrinder Gill, Simi Chahal, Iftikhar Thakur, Nasir Chinyoti, Akram Udas.
---
Chandigarh Amritsar Chandigarh 
Chandigarh Amristsar Chandigarh is the latest streaming movie of Pollywood. Story of the movie revolves around a Punjabi girl who belongs from Chandigarh. Girl comes Amritsar to reject the marriage proposal of her future groom. But things changes when she stops their. Gippy Grewal and Sargun Mehta are playing role in pivotal roles.
---
Blackia
Family drama based movie Blackia is the latest movie of Punjabi film industry. Movie's story full of with the romance and drama. This movie also streaming on Amazon Prime.
Nikka Zaildar 3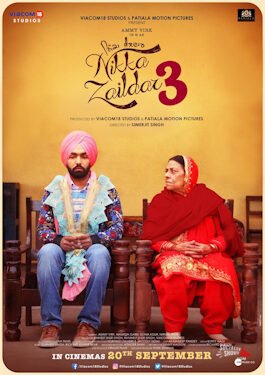 Ammy Virk and Sonam Bajwa are playing role as the leading cast in the movie. Story of the movie revolves around between two friends. They are full of with friendship but life changes. They thinks about marriage but some suspense creates.
---
For more update stay tune with sociallyshout.com